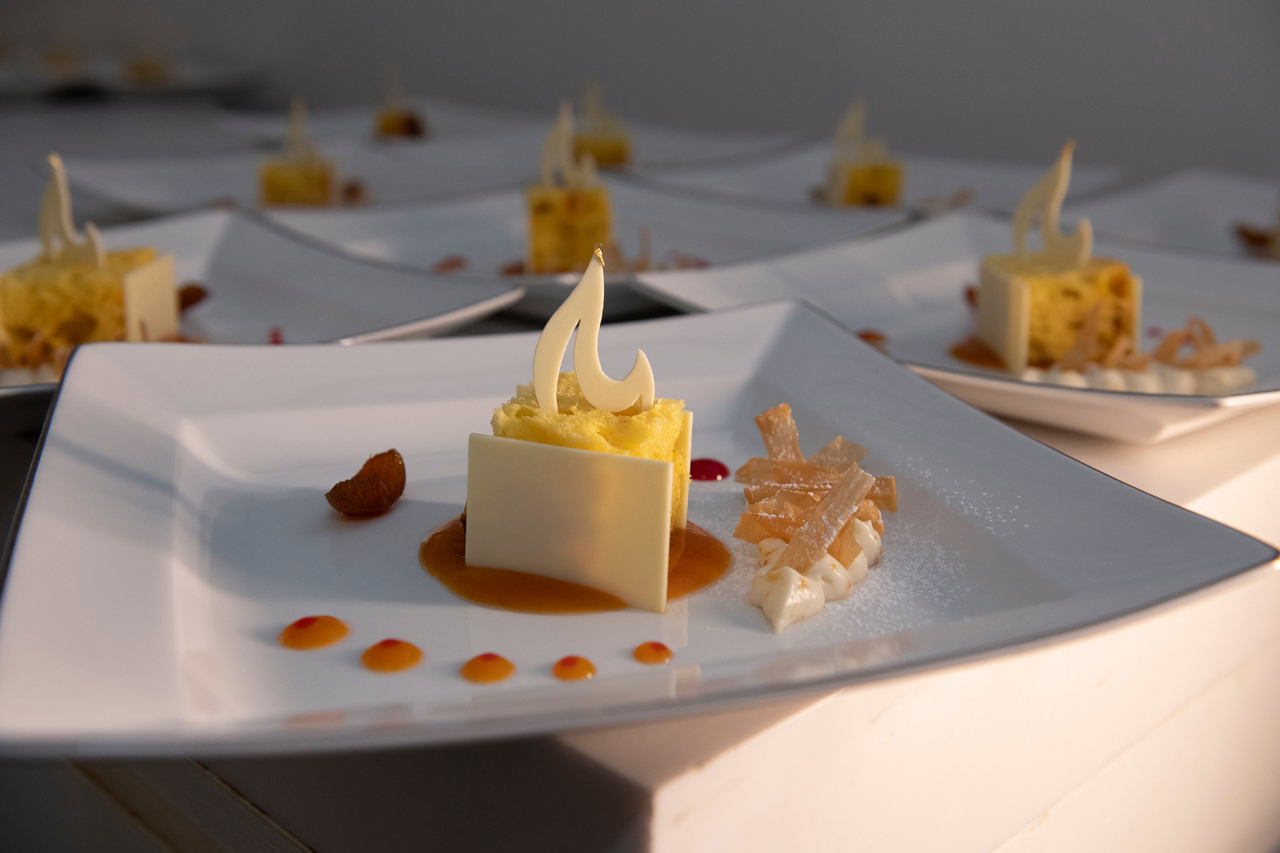 This year was not the Santarosa Pastry Cup we wanted. All of us, the pastry chefs who have always been the soul of this "party", gathered to celebrate the history of our pastry through one of the most famous desserts: the santarosa.
It was not because of the health emergency situation due to Covid19, which did not allow us to organize the event, now in its ninth edition, as we have done so far.
But it was not especially because a friend was missing among us: the master confectioner Alfonso Pepe, torn from the affection of his loved ones last February by an illness against which he fought like a lion.
We wanted to dedicate an evening to him, to his human depth, his tenacity, his talent, the love with which he lived his life until the end and his passion for pastry making that made him famous worldwide.
The event, dedicated to the eighteenth century sweet born in the convent from which it takes its name, this year was held in Amalfi, in an emotional atmosphere. Starred chefs cooked for the guests, while the desserts were made by our pastry shop and Sal De Riso.
During the evening, we announced that, in honor of the late Maestro Alfonso Pepe, an award will be given every year to an outstanding regional pastry chef.
It's a way to thank Alfonso for all he has given over the years. He will always be the most beautiful star of our pastry shop.