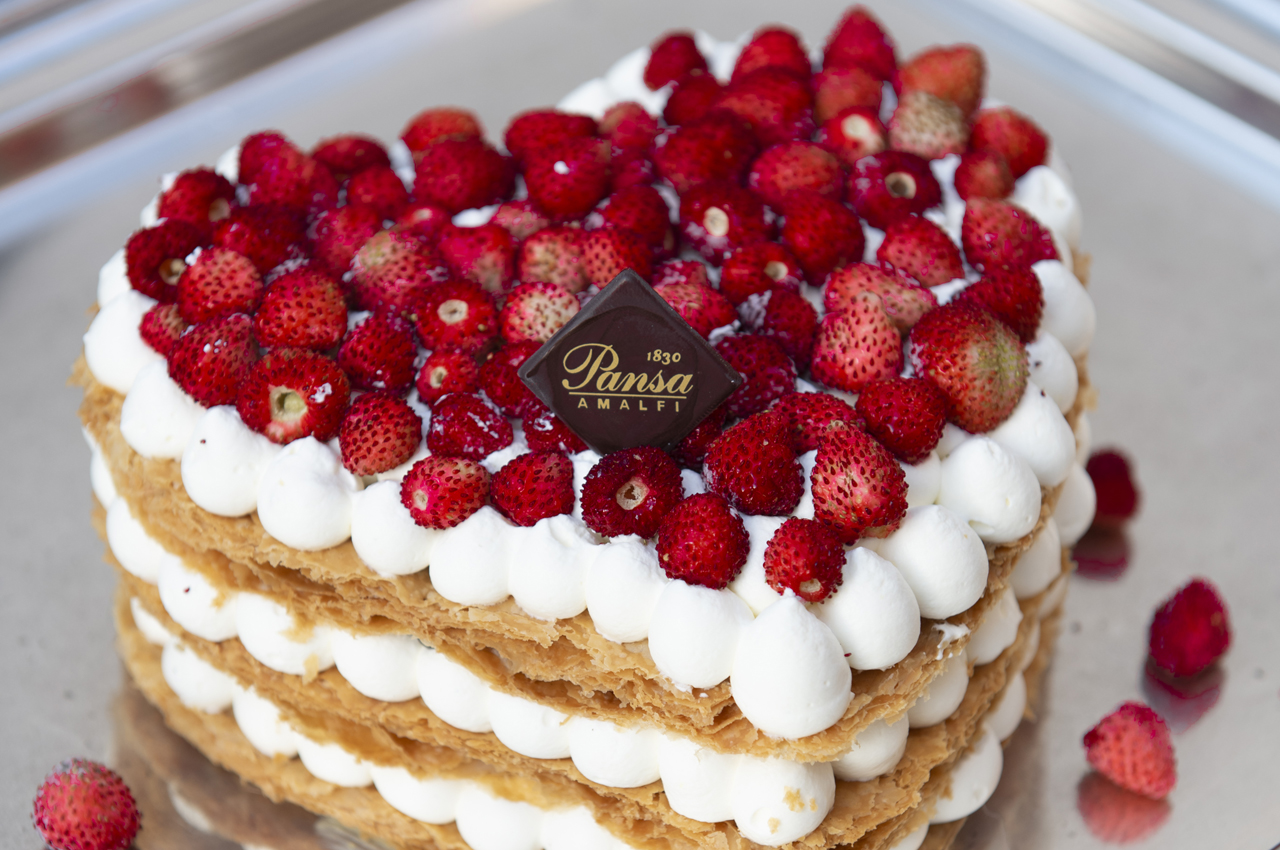 Choose the sweet fresh pastry of Pansa in Amalfi
Valentine's Day is the sweetest holiday of the year. Why not honor it with the most loving sweets there is? For the feast of lovers we offer you our fresh pastries to buy directly in the pastry shop in Amalfi. What better way to show that we love than by giving our whole heart?
Here are our sweet proposals:
- Heart of millefeuille with cream and wild strawberries
- Tart heart with custard and wild strawberries
-Cuore Matto with white chocolate mousse, Madagascar vanilla and raspberry jelly.
Fall in love with the taste, the quality of the raw materials and above all your soul mate, more and more with every bite!
We are waiting for you at Pasticceria Pansa in Amalfi!