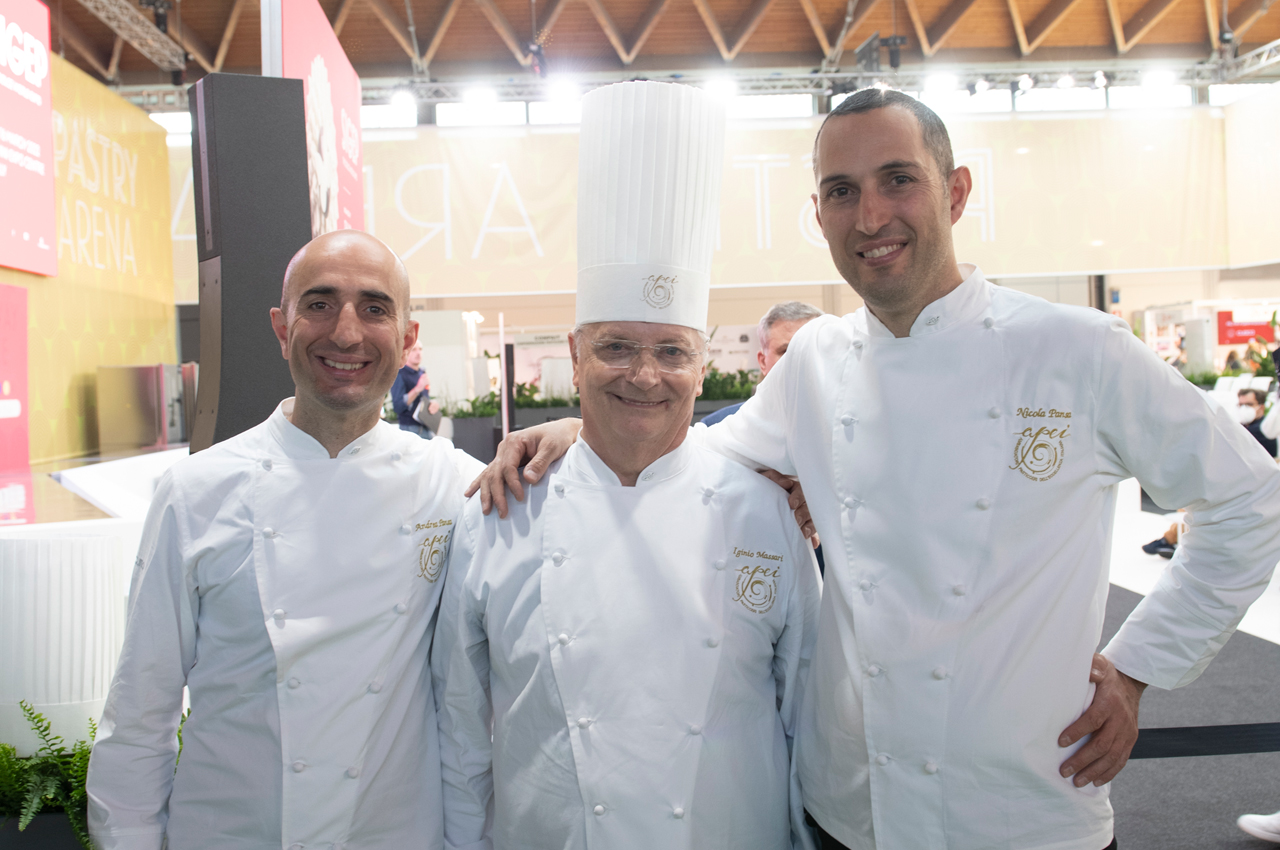 From now on, the world of pastry-making will have a new driving force: Apei - Ambasciatori Pasticcieri Eccellenze Italiane (Ambassadors of Italian Pastry-Making Excellence) - was founded by the great master Iginio Massari, and 50 founding members have joined the association. We are immensely proud to be part of this project, which outlines a new course for Italian pastry excellence. 
Apei, presented last Saturday, March 12, 2022 in Rimini, wants to unite all the souls of the Italian pastry, from master pastry chefs, entrepreneurs owners of pastry, ice cream and chocolate, up to technicians and specialists in communication, with the aim of addressing in a synergistic way the best way the challenges of the new millennium that the pastry must set.
In a world in continuous evolution, pastry making cannot remain stationary within the walls of the laboratories, however much it elaborates excellent productions. The various souls of this sweet world joined together in a single reality, now give rise to a space for comparison, training and planning that will start a process of collective growth and enhancement of Made in Italy, transporting it beyond national borders. 
There are many projects in the pipeline that, as Apei ambassadors, will take us around the world to spread the best of Italian excellence. Many ideas in which sweet, ice cream, chocolate coexist in the inspiration, history, and enthusiasm of fifty professionals, who under the aegis of the great master Massari want to make their contribution towards a new vision of the world of Pastry. A vision to which we would like to bring all our added value, however small, but full of enthusiasm, passion and desire to grow.