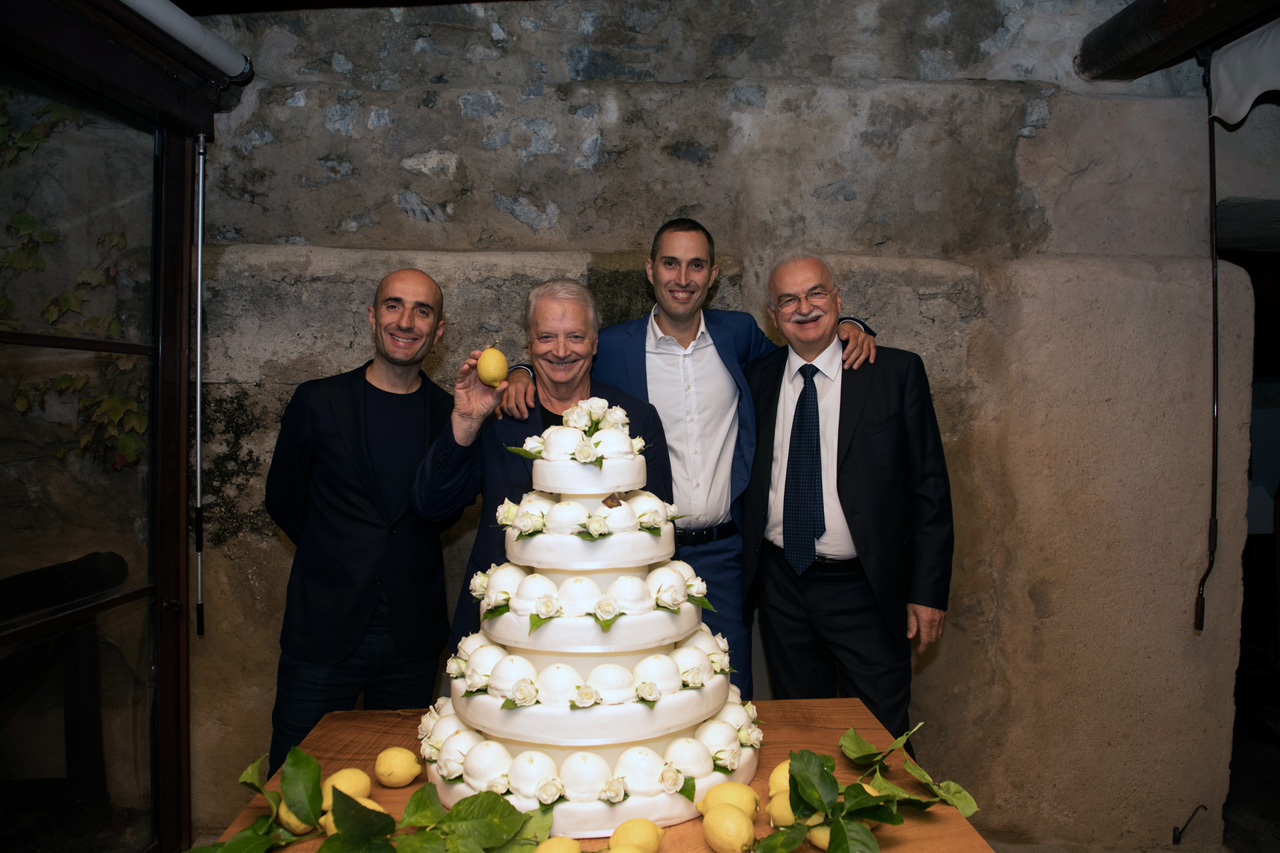 Sweetness, musicality, sacredness, tradition how many values are hidden among the layers of sfogliatella with a heart of black cherry cream of our Santarosa. Each time able to make more and more pastry chefs and enthusiasts dream, the queen with the fragrant body, perched on the monastery of Conca dei Marini, is increasingly ready to travel the world, beginning the majestic journey from the kermesse we have designed to celebrate her: the Santarosa Pastry Cup.
Once again this year in a two-day event full of passion, tradition and sweetness, the national and international pastry elite honored the queen of sfogliatelle at the Monastery overlooking the sea where it was precisely by the nuns that it was first conceived.  Among the most distinguished exponents of Italian pastry, we had the honor of having with us master Iginio Massari, officially proclaimed Ambassador of the sfogliatella Santarosa in the World. 
The musicality of the crunch that generates bite after bite of the pastry, the sweet taste of the black cherries, once seven in number to symbolize its sacredness, its sinuous shape like the body of the most beautiful of queens, or all the charm of a story that began 400 years ago? All words would not be enough to honor the Santarosa. The world has to taste her!
That is why we have been working with passion and ardor these past weeks to ensure that the Santarosa crosses more and more international and prestigious borders. And although hours the lights of the festival have gone out, our commitment to the promotion of our sfogliatella is not extinguished. We have a debt to fill: to return all the love that thanks to Santarosa we have received over the years from the lovers of our pastry.