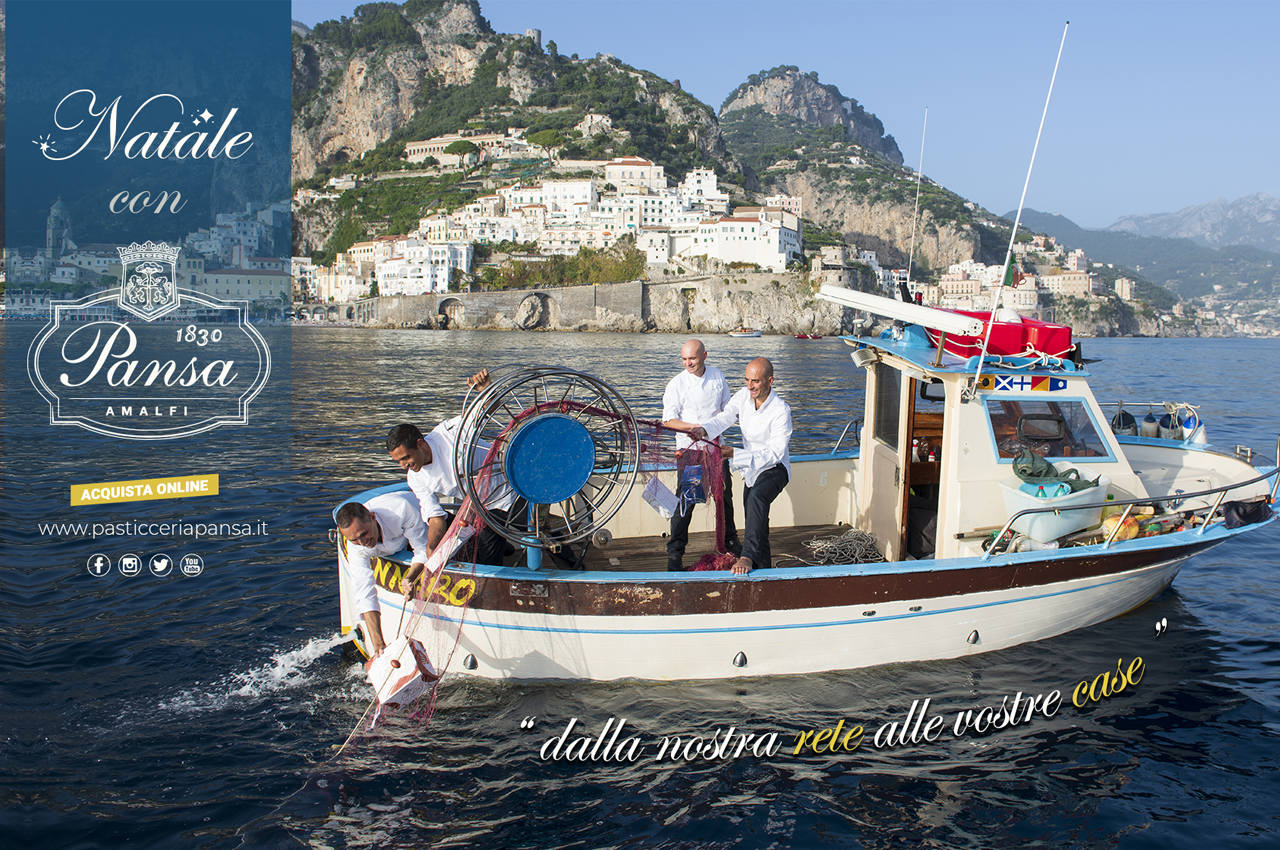 The magic of the sea that gives its fruits to those who know how to wait. The satisfaction of casting the net and collecting it filled. With the dreamy atmosphere that characterizes the Christmas holidays, we wanted to give you some of the magic of our pastry and our Amalfi Coast. How? From our net to your homes!
This is the very sweet slogan that starts from the paradise of Amalfi and that we hope will reach all over the World just through the net, which surely will not be impregnated with the scents of our sea, but with just a few clicks will allow you to bring the flavors of Christmas with Pansa to your table.
What are you waiting for? Pull the net and choose the delicacy of your choice!

Starting today you can order your Christmas treats online!
In our workshops the hands of the pastry chefs are quivering with the desire to knead panettone and other Christmas sweets! But since we want fresh cakes for you to put on the table for the holidays, we will have to wait a few more days to start the artisanal preparation. 
In the meantime, however, you can start ordering your panettone and all the Christmas sweets!
 
Orders will be processed starting December 1, but if you have preferences for when your cakes should arrive and to have them on the table as fresh as possible, please indicate in the "notes" field on our website the shipping date when you would like your order to arrive.