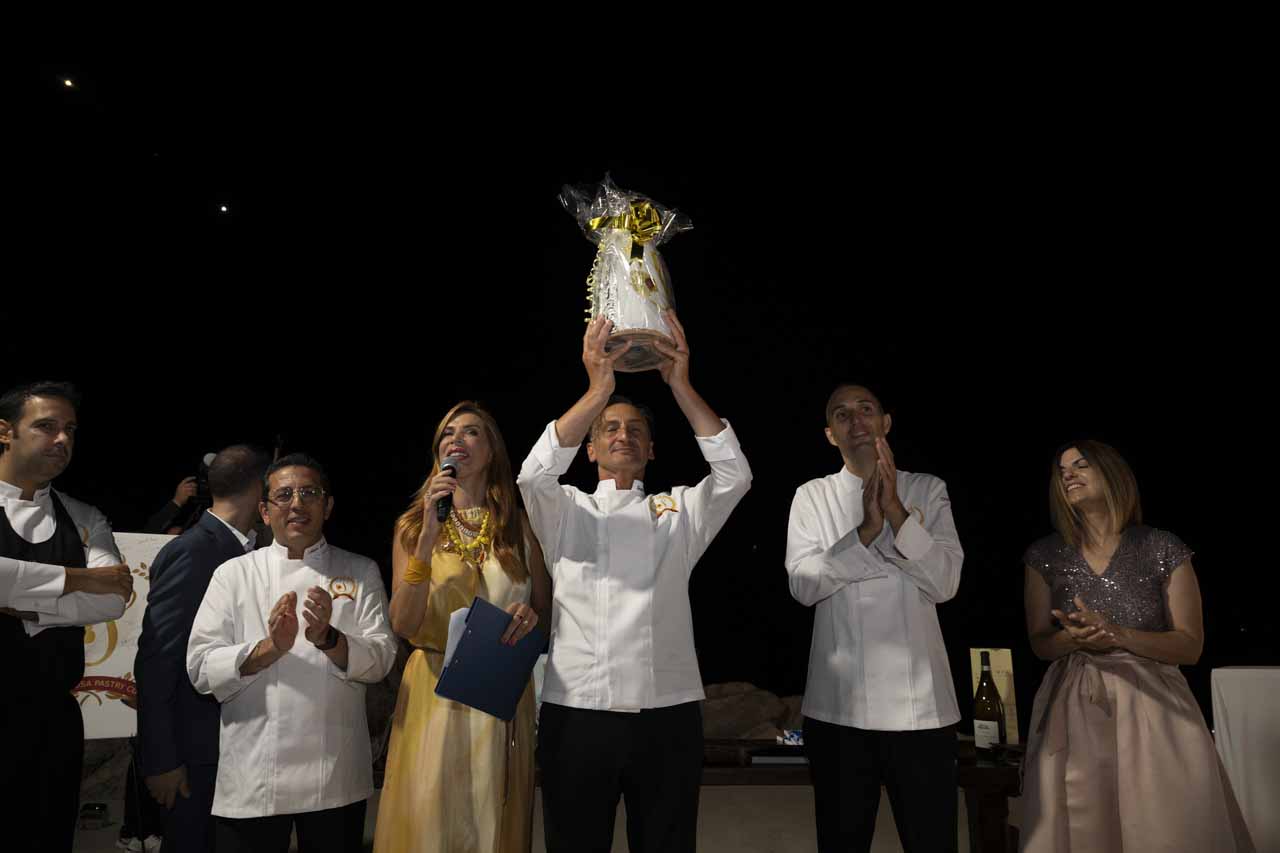 It seems like only yesterday when Pasticceria Pansa decided to support the Santarosa Pastry Cup project, the competition dedicated to the famous Santarosa sfogliatella that drives its increasingly international fame, yet 10 years have already passed since the trepidatious first edition. 
Years in which with the whole team we have crossed faces of pastry enthusiasts and sfogliatella connoisseurs, researchers of history and traditions and lovers of the Amalfi Coast and all that this beautiful territory is represented by. 
This year for the 10th edition, we wanted to give an even grander touch to the initiative, which includes a Santarosa revisiting contest: challenging the 7 winners of the previous editions. 
Taking first place was maestro Giuseppe Manilia, of the eponymous maison in Montesano sulla Marcellana (Sa), who proposed Santarosa melata to the jury, adding an apple sorbet and citrus glaze to the dessert. Making up the jury were two stars of international pastry: master pastry chef Iginio Massari and the great Spanish pastry chef Paco Torreblanca, crowned ambassador of sfogliatella in the world.