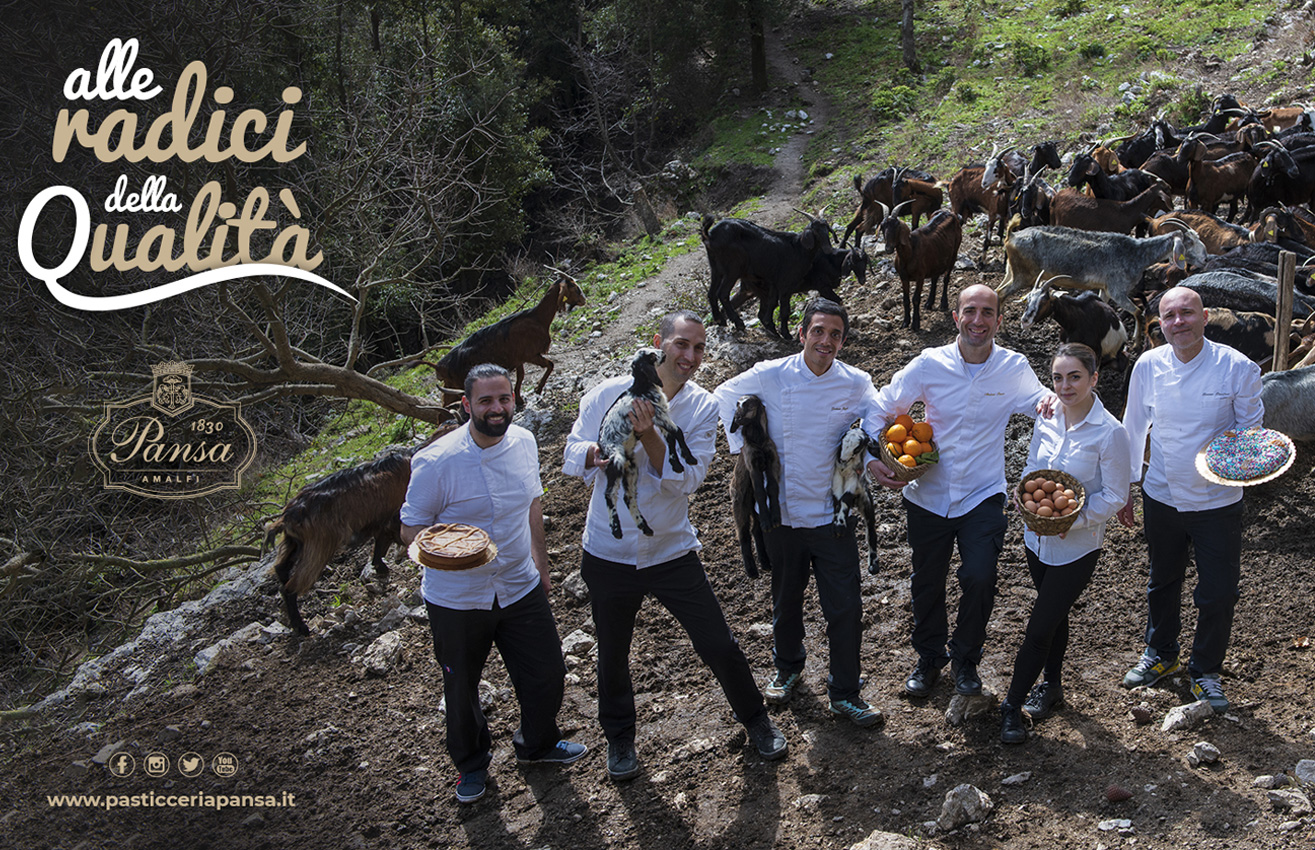 Getting back to the essence of quality, is it possible in a world that runs faster than light? To live breathing clean air, to choose artisanal products made with the ancient genuine methods of production, to annul all the distortions of an exaggerated surplus in order to aim for the authenticity of goodness.
Let us guide you into our world, where looking at a panorama from the top of a mountain and still being able to marvel, hearing the rustle of the wind caressing our hair and the gurgling of a stream running through the mountains are emotions that are still possible.
Going back to the roots of quality: this is our Easter. This is the Easter that we at Pasticceria Pansa want to wish you this year.
Aiming at the essence of life's values, savouring again the ancient flavours, the fresh and genuine products, the ones we exclusively use to make our products: let us take you on this romantic journey back to the origins, to which only a few uncontaminated places like the mountains of the Amalfi Coast still bear witness.
This year at Easter we offer not only Colombe of the highest quality, wheat pastries with ricotta km 0 from local farmers, cakes with mother yeast and all genuine ingredients. With our sweet delicacies we give you the essence of our land, the heart of our history, all the depth of our roots.
Orders for Easter products are now open through the website.
Wheat, shortcrust pastry, citrus fruits, candied fruit, everything is ready in an explosion of flavours, smells and colours, children of Spring, for the preparation of Pastiera, Colombe, Casatelli and other festive sweets.
Orders will be dispatched from 20 March, but if you have a preference for the arrival date of the cakes and to ensure that they are on the table for the Easter holidays as fresh as possible, indicate your preferred delivery date in the "notes" field on our website.
This Easter with Pansa, let's go back to the roots of quality.